Amazon to Donate Unsold Items to Charity
Amazon to Donate Unsold Items to Charity
Aug 16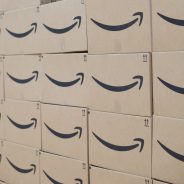 On Wednesday, Amazon introduced a new program in which unsold items will be donated to charity.
"This program will reduce the number of products sent to landfills and instead help those in need," Amazon wrote in an email to sellers announcing the launch of the new program.
As the largest e-commerce company in the world, it only makes sense that Amazon would donate these items instead of dumping them in the trash—but that wasn't always the case. A recently aired TV documentary, for example, uncovered that Amazon destroyed three million unsold items in France last year.
Infuriating as it may be, the exposé actually led to a positive outcome. For example, it paved the way for Fulfillment by Amazon Donations, the new program that allows third-party sellers that store their merchandise in Amazon warehouses to donate their unsold items to charity.
The program will become default on September 1, though sellers will have the ability to opt out. However, according to CNBC, the program makes it more cost-effective for sellers to donate their unwanted inventory.
"We know getting products into the hands of those who need them transforms lives and strengthens local communities," said Alice Shobe, Director of Amazon in the Community. "We are delighted to extend this program to sellers who use our fulfillment services."
As reported by Newsweek, Amazon has partnered with several organizations to help allocate the donated items. Virginia-based nonprofit Good360 will be in charge of distributing the donated items to various charities across the U.S. In the U.K., Amazon has pledged to give directly to individual charities like the Salvation Army, Barnardo's, and Newlife.
In an emailed statement to CNBC, Amazon said that they are "working hard" to reduce the number of destroyed products to zero.
"At Amazon, the vast majority of returned products are resold to other customers or liquidators, returned to suppliers, or donated to charitable organizations, depending on their condition," Amazon said.